How to diagnose thrombotic thrombocytopenic purpura (TTP)

Diagnosing TTP rapidly is critical and can save a life1
When a patient presents with2
Severe thrombocytopenia
(often platelets <30 × 109/L)
Microangiopathic
hemolytic anemia (MAHA)
characterized by the presence of
schistocytes in blood smear
The risk of death is acute and imminent if TTP remains undiagnosed and untreated1,3,4
of untreated patients1,3,4
of the acute event if untreated1
Why TTP can be difficult to diagnose
TTP is rare and presents similarly to other thrombotic microangiopathies (TMAs), making it a challenge to diagnose. All TMAs result in thrombosis of capillaries and arterioles due to endothelial injury.5,6
A delay in diagnosing TTP can leave patients at risk for organ damage and death. The uncertainty around what's happening to these patients can cause fear and frustration.5,7-9
It
'

s critical to differentiate TTP from other TMAs quickly so patients can get started on appropriate treatment
Diagnosing TTP in adults: Step-by-step1,7,10-15
Neurological symptoms
Headache and/or confusion and/or
seizures and/or other cerebral
abnormalities
Gastrointestinal symptoms
Abdominal pain, nausea, and diarrhea
Cardiac symptoms
Chest pain and/or hypotension and/or myocardial infarction and/or congestive heart failure and/or sudden cardiac arrest and/or other cardiac abnormalities
Renal impairment
Hematuria and proteinuria; creatinine <2 mg/dL; typically not severe
Clinical Diagnosis
Diagnostic tools such as the PLASMIC and French scores can help predict and clinically diagnose aTTP.
SUSPECTED TMA
MAHA

*

and thrombocytopenia confirmed
Known underlying or associated condition?
Kidney injury†
TTP clinical diagnosis
With a clinical diagnosis, TTP treatment should begin immediately while awaiting confirmatory diagnosis. This helps ensure patients receive care promptly.
Begin TTP treatment
TTP confirmed
*
Evidence of MAHA includes hemoglobin and hematocrit below reference range, low haptoglobin, elevated LDH, and presence of schistocytes in blood smear.
†Kidney injury has been reported in 25% of patients with aTTP in the Oklahoma TTP-HUS Registry.15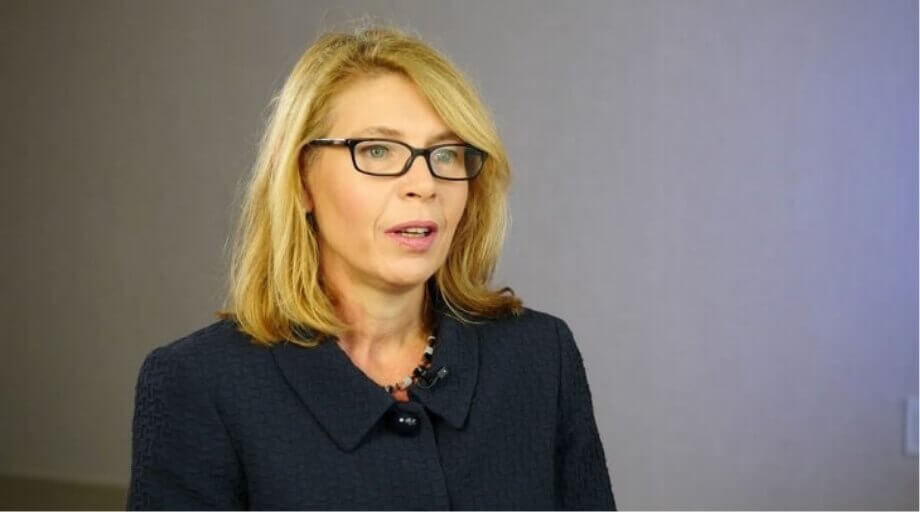 Dr Marie Scully shares details on how to make a prompt differential diagnosis of TTP.
Important TTP lab markers

The presence of schistocytes on the blood smear is the morphologic hallmark of the disease, but the absence of schistocytes does not rule out TTP.2,16

Although serum creatinine is typically <2.0 mg/dL at presentation, the Oklahoma TTP-HUS Registry reported kidney injury 25% of the time.2,15

While not diagnostic, elevated LDH may be predictive of severe organ damage, and elevated troponin may indicate cardiovascular risk.1,2

ADAMTS13 activity <10% confirms a TTP diagnosis and supports TTP treatment, but ADAMTS13 levels of 10% to 20% do not rule out TTP. TTP management will rely on clinical judgment.2,7,13
ADAMTS13 <10% confirms TTP. Test as soon as possible when TMA is suspected.2,7,13
Hearing diagnosis experiences from patients highlights the urgency and dangers of TTP.
​​​​​​

The risks of TTP
—

including refractory disease, relapse, and recurrence

—

extend beyond the first event and can affect prognosis.
ADAMTS13=a disintegrin and metalloproteinase with thrombospondin type 1 motif, 13; LDH=lactose dehydrogenase; MAHA=microangiopathic hemolytic anemia; TMA=thrombotic microangiopathy; TTP=thrombotic thrombocytopenic purpura.
References: 1. Scully M, Hunt BJ, Benjamin S, et al; British Committee for Standards in Haematology. Guidelines on the diagnosis and management of thrombotic thrombocytopenic purpura and other thrombotic microangiopathies. Br J Haematol. 2012;158(3):323-335. doi:10.1111/j.1365-2141.2012.09167.x 2. Joly BS, Coppo P, Veyradier A. Thrombotic thrombocytopenic purpura. Blood. 2017;129(21):2836-2846. doi:10.1182/blood-2016-10-709857 3. Kremer Hovinga JA, Vesely SK, Terrell DR, Lämmle B, George JN. Survival and relapse in patients with thrombotic thrombocytopenic purpura. Blood. 2010;115(8):1500-1511. doi:10.1182/blood-2009-09-243790 4. Sayani FA, Abrams CS. How I treat refractory thrombotic thrombocytopenic purpura. Blood. 2015;125(25):3860-3867. doi:10.1182/blood-2014-11-551580 5. Arnold DM, Patriquin CJ, Nazy I. Thrombotic microangiopathies: a general approach to diagnosis and management. CMAJ. 2017;189(4):E153-E159. doi:10.1503/cmaj.160142 6.Tsai H-M. Pathophysiology of thrombotic thrombocytopenic purpura. Int J Hematol. 2010;91(1):1-19. doi:10.1007/s12185-009-0476-1 7. Zheng XL, Vesely SK, Cataland SR, et al. ISTH guidelines for the diagnosis of thrombotic thrombocytopenic purpura. J Thromb Haemost. 2020;18(10):2486-2495. doi:10.1111/jth.15006 8. Grall M, Azoulay E, Galicier L, et al. Thrombotic thrombocytopenic purpura misdiagnosed as autoimmune cytopenia: causes of diagnostic errors and consequence on outcome. Experience of the French Thrombotic Microangiopathies Reference Centre. Am J Hematol. 2017;92(4):381-387. doi:10.1002/ajh.24665 9. Gallan AJ, Chang A. A new paradigm for renal thrombotic microangiopathy. Semin Diagn Pathol. 2020;37(3):121-126. doi:10.1053/j.semdp.2020.01.002 10. Sukumar S, Lämmle B, Cataland SR. Thrombotic thrombocytopenic purpura: pathophysiology, diagnosis, and management. J Clin Med. 2021;10(3):536. doi:10.3390/jcm10030536 11. Wiernek SL, Jiang B, Gustafson GM, Dai X. Cardiac implications of thrombotic thrombocytopenic purpura. World J Cardiol. 2018;10(12):254-266. 12. Hawkins BM, Abu-Fadel M, Vesely SK, George JN. Clinical cardiac involvement in thrombotic thrombocytopenic purpura: a systematic review. Transfusion. 2008;48:382-392. doi:10.1111/j.1537-2995.2007.01534.x 13. Supplement to (Acquired TTP): George JN. The remarkable diversity of thrombotic thrombocytopenic purpura: a perspective. Blood Adv. 2018;2(12):1510-1516. doi:10.1182/bloodadvances.2018018432 14. Supplement to (Approach to Patient): George JN. The remarkable diversity of thrombotic thrombocytopenic purpura: a perspective. Blood Adv. 2018;2(12):1510-1516. doi:10.1182/bloodadvances.2018018432 15. George JN. The remarkable diversity of thrombotic thrombocytopenic purpura: a perspective. Blood Adv. 2018;2(12):1510-1516. doi:10.1182/bloodadvances.2018018432 16. Azoulay E, Bauer PR, Mariotte E, et al; Nine-i Investigators. Expert statement on the ICU management of patients with thrombotic thrombocytopenic purpura. Intensive Care Med. 2019;45(11):1518-1539. doi:10.1007/s00134-019-05736-5